Across Asia Film Festival for quarantine
Keep calm and watch good films
Across Asia Film Festival mobilizes to create support for those who are spending the period of quarantine with difficulties, to make its presence and support felt by the audience and the territory, and to ensure that cinema, even in times of isolation, is an opportunity for community.
In this regard, it has activated two types of initiatives:
– REVIEW Across Asia Film Festival for quarantine
.
Across Asia Film Festival has invited filmmakers, artists, and filmmaker friends to share their work and thus create a co-curated review for Across Asia Film Festival audiences. A program of feature films, shorts, animation works, dedicated to this particular moment, visible by consulting the fb page of Across Asia Film Festival and browsing our website.
Among the works presented and generously offered by the filmmakers Alipato by the cult director Khavn de la Cruz, the newly restored version of the film Tito's Wedding (Alamat Ng Lalaking Lumuluha) by the artist and director Rox Lee, a reference figure for the animation cinema of Southeast Asia and the underground scene in the Philippines. From China Self-portrait With Three Women by filmmaker Zhang Mengqi, who in these days documented the quarantine in Hubei, the famous Fuck Cinema by independent documentary pioneer Wu Wenguang, Dumb Men by Hu Tao and No Land by Zhang Ping.
In addition, the festival selects the material already streaming for its audience to create a mapping for its followers and to navigate the infinite vastness of the web that it will share on its facebook page.
Across Asia Film Festival supports the Lockdown Cinema Club initiative! in which filmmakers and directors have made their films available in order to support the local independent film community.
Feel free to like and share our Facebook page.
Film links:
Alipato – The Very Brief Life Of An Ember
Ang napakaigsing buhay ng Alipato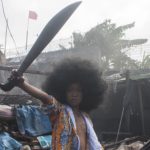 Regia: Khavn De La Cruz
Paese: Germania, Filippinne
Fotografia: Albert Bazon
Musiche: Brezel Göring, Francis de Veyra
Cast: Marti San Juan, Dido De La Paz , Rey Cardines , Robin Palmes
Anno: 2016
Durata: 88'
Lingua: Tagalog con sottotitoli in inglese
Producer: Khavn, Achinette Villamor
Produzione: Kamias Overground, Rapid Eye Movies, HE GmbH
Nel 2025, una banda di ragazzi – di età compresa tra i cinque e i quindici anni – terrorizza i bassifondi di Manila. I loro nickname racconto molto delle loro efferatezze: Pork Chop, Bull Dog, Snowman, McAbnormal e J. Blo. Quando questa famigerata banda di ladri e assassini di Kotka decide di rapinare una banca, le cose vanno male e il capo finisce in prigione. Quando viene rilasciato nel 2053, e tutti si chiedono dove si trovi il bottino, i componenti della banda vengono uccisi uno a uno. Chi è il serial killer che uccide sistematicamente tutti i membri della banda?
Nel suo caratteristico stile, Khavn usa immagini al rallentatore e ad alta velocità, inquadrature grandangolari, animazione (anche in stop-motion) e un mix idiosincratico di umorismo e violenza grottesca. Nel frattempo, egli evoca un'immagine allarmante di "Mondomanila", dove i bambini crescono tra le discariche di rifiuti senza alcun senso morale e un bambino che fuma con una pistola in mano non è uno spettacolo insolito.
https://www.youtube.com/watch?v=B4EGJoUCmiU&feature=youtu.be&fbclid=IwAR0Hsaq8O644gFQenYWpyOhoWtvWXJi_NfNWY32BBq1SsLDTk0qqNQriW3g
Tito's Wedding di Rox Lee
Great Smoke di Rox Lee
Self-portrait With Three Women di Zhang Mengqi
password: ccd105
Fuck Cinema di Wu Wenguang
Cao ta ma de dian ying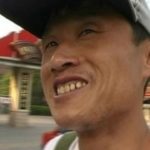 Regia e sceneggiatura Wu Wenguang
Cast Wu Wenguang, Yuan Zhang, Zhutian Wang
Anno 2005
Durata 173'
Paese Cina
Genere: documentario
Fuck Cinema racconta l'illusione e la speranza dei giovani cinesi di realizzare i loro sogni o di diventare famosi attraverso l'industria cinematografica. Protagonista del documentario è Wang, un giovane di campagna di 28 anni. Viene a Pechino per amore del cinema, ma tutto quello che può fare ogni giorno è mettersi in fila fuori dal cancello di uno studio cinematografico nella speranza di ottenere un lavoro come comparsa, ottenendo 30RMB per un giorno. Durante il suo soggiorno a Pechino scrive una sceneggiatura basata sulla sua esperienza a Pechino come comparsa. Pensa che la sua opera teatrale presenti l'oscurità e la disperazione della sopravvivenza in Cina. Alla ricerca di un investitore o un regista che possa produrre la sua opera teatrale come "film underground", e di percorrere i suoi passi sulla scena internazionale, incontra alcuni registi e produttori (tra cui alcuni personaggi del cinema underground), alcuni famosi e altri no, uomini d'affari, burocrati della censura cinematografica.
password: ccd105
Dumb Men di Hu Tao
password: ccd105
No Land di Zhang Ping
password: ccd105

– IL CONCORSO Invisible worlds – Letters from the inside
Invisible worlds – Letters from the inside è un concorso diretto agli studenti del Liceo Artistico Brotzu di Quartu che li invita a lavorare su materiali d'archivio, immagini trovate, "rubate" dalla rete o appositamente girate, rielaborate con la lente di quanto accade in questi giorni, per costruire diari, archivi, e una memoria di questi giorni di isolamento. La proposta mira a enfatizzare la possibilità di creare, attraverso la tecnica del found footage, cortometraggi di finzione, narrazioni visuali oltre ai corti sperimentali e artistici e apre le possibilità di creazione proprio lì, dove le condizioni per effettuare riprese e per le possibilità artistiche appaiono limitate.
Nel raccordare, riscrivere, assemblare i diari di immagini raccolte, si suggerisce di porre attenzione al montaggio e al suono come elementi peculiari per la costruzione di inedite narrazioni, in forma concreta o astratta.
Il percorso segue la masterclass "Lost & Found" tenuta dal regista John Torres, che seguirà su un canale vimeo le fasi della produzione.
I partecipanti candidati potranno presentare corti della durata massima di 5 minuti, che dovranno pervenire entro il 10 aprile 2020, saranno presentati al pubblico durante la prossima edizione di Across Asia Film Festival.
-TALK – Incontro alla Fondazione MACC di Calasetta – 1 Aprile 2020 ore 18.30
In diretta streaming sulla pagina facebook della Fondazione MACC di Calasetta l'incontro tra il direttore Efisio Carbone e la codirettrice del Festival Maria Paola Zedda, per parlare della sezione che avrebbe dovuto inaugurare al MACC a Marzo legata al cinema sperimentale e a Pop Art Shots, selezione di film sugli sconfinamenti tra cinema e arti visive nel dopoguerra in Giappone.