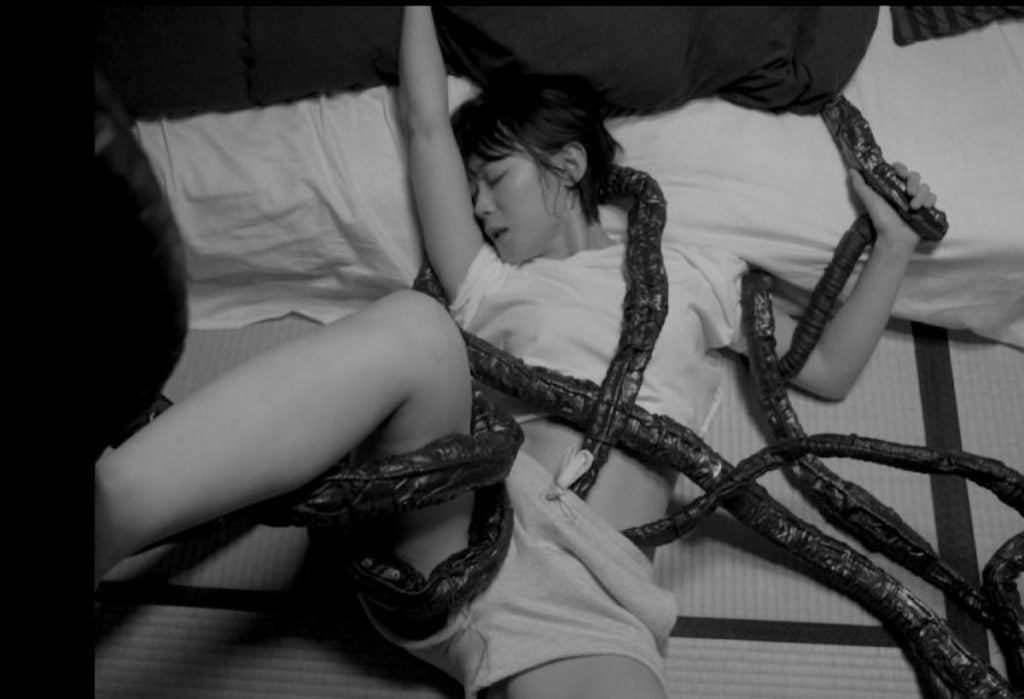 Japan, 2021, 61′
Ken'ichi Ugana
Kaoru Koide, Shunsuke Tanaka, Momoko Ishida
A woman stuck in her day-to-day trot one day discovers a pitch-black oily creature in her closet whose many tentacles first give her a fright, then great pleasure. Similar critters start to appear all over the big city, offering a new perspective on this thing called life. Director Kenichi Ugana expands his eponymous short film into a complete edition, staging a tentacle fantasy as a melancholy metropolitan ballad with socio-utopian potential—with tinges of Tsukamoto's Tetsuo trilogy. Are monsters the last hope for mankind?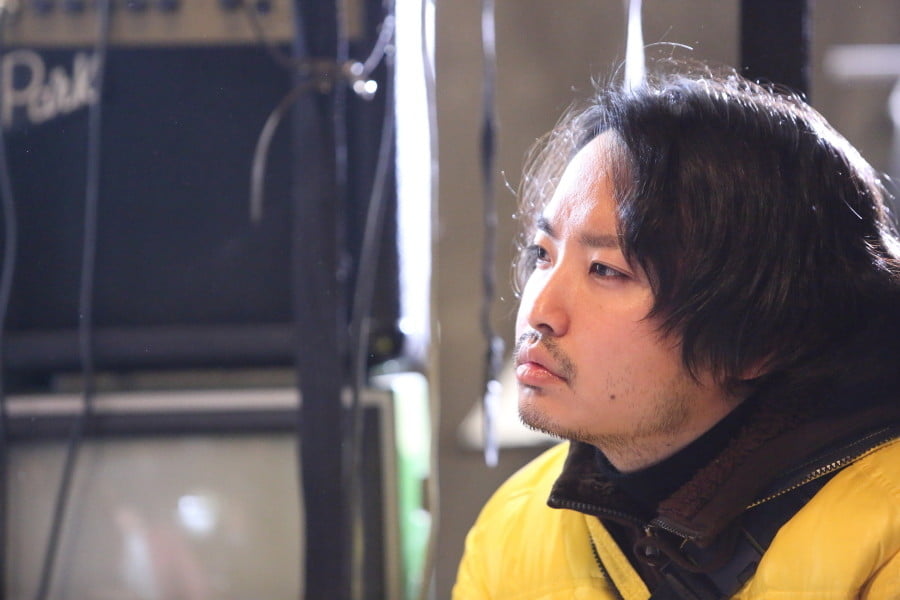 Ken'ichi Ugana was born in 1984 in Tokyo.
Born April 20, 1984, from Tokyo.
He made his debut in theaters in 2016, directing the first feature film in the Japanese "GAL" -themed movie "Ganguro Gal`s Riot".
After that, he directed the second feature film "Good-Bye Silence", which depicts young people who have encountered music in a world where music is prohibited, and when it was released in 2018, it became a long-run screening.
In 2019, the third feature film "Wild Virgins", in which a virgin man over the age of 30 transforms into a witch, was released and was selected for many film festivals such as the 38th Brussels International Fantastic Film Festival and the 40th Fantafestival.
In 2020, the fourth feature film "Rolling Marbles", which depicts women living in Tokyo, was released as the 15th anniversary movie of the famous magazine NYLON JAPAN, and was selected for the Cinequest Film Festival.
His series of short films, "Extraneous Matter," has been screened at more than 75 film festivals in 20 countries and has won more than 11 top awards."Extraneous Matter-Complete Edition", has been screened at the Torino Film Festival, the Montreal Festival du nouveau cinéma, and the Etrange Festival.
His latest short horror comedy, "Visitors," was selected for over 15 film festivals including the Leeds International Film Festival and the Slamdance Film Festival and the LA Shorts International Film Festival. NY Shorts International FilmFestival, where it won the top prize.