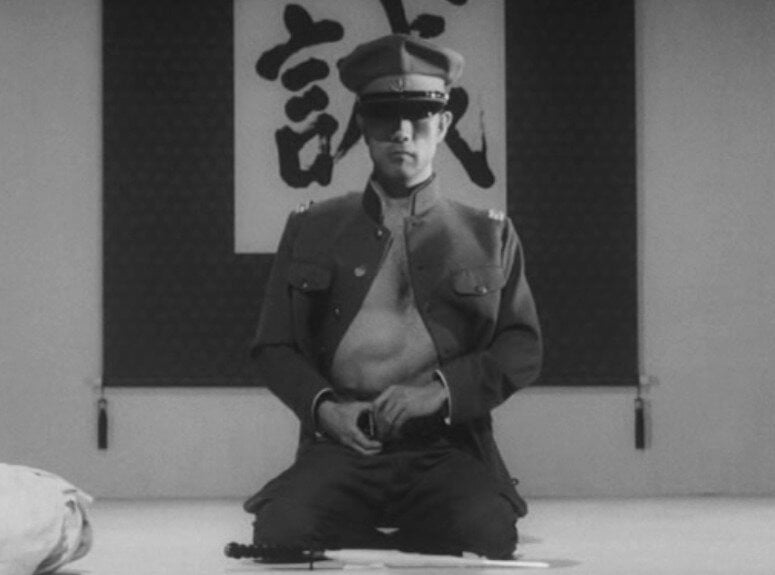 Japan, 1966, 30′
by Yukio Mishima
Con Yukio Mishima, Yoshiko Tsuruoka
A Noh dramatization of the suicides of Lt. Shinji Takeyama and his wife Reiko. After participating in a failed 1936 coup and being ordered to execute his friends, he bids his wife an intimate farewell and commits harakiri.
The film will be soundtracked live by Clavius, a project byDaniele Ledda
Yukoku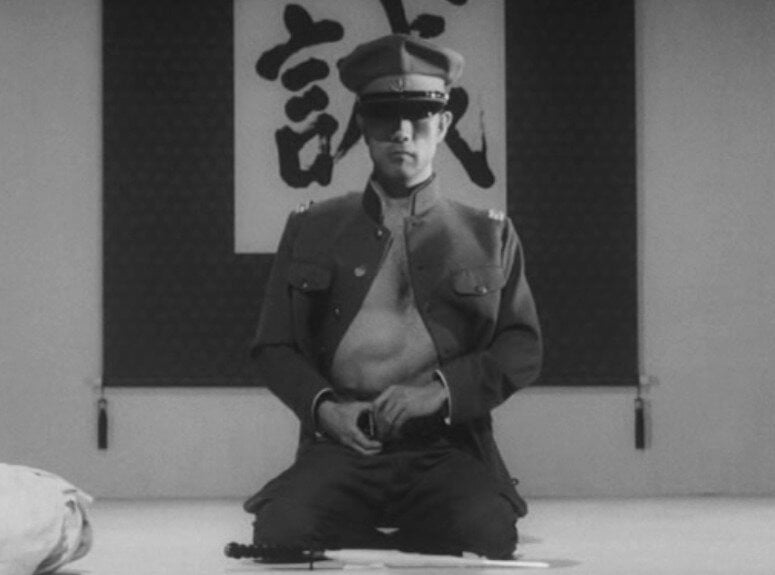 Giappone, 1966, 30′
Regia Yukio Mishima
Con Yukio Mishima Yoshiko Tsuruoka
Una drammatizzazione Noh dei suicidio del tenente Shinji Takeyama e di sua moglie Reiko. Dopo aver partecipato a un fallito colpo di stato nel 1936 e aver ricevuto l'ordine di giustiziare i suoi amici, Shinji dà un addio intimo alla moglie e compie il seppuku.

Il film sarà sonorizzato dal vivo da Clavius, progetto di Daniele Ledda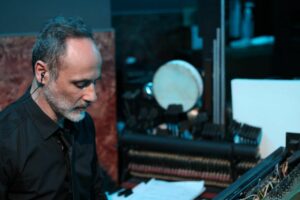 Clavius is a project conceived by musician Daniele Ledda, composer and professor of Electronic Music at the Cagliari Conservatory of Music. The project consists of a family of self-built instruments starting from John Cage's concept of prepared piano. Clavius experiments with the possibilities of fusion between analog and digital, pushing the idea of preparation to its limits until it reaches the definition of an augmented acoustic instrument.
The idea of sonorizing Yūkoku (Patriotism, 1966), is to confront the work of a highly enigmatic personality such as that of Yukio Mishima, an author translated all over the world, still controversial and difficult to interpret today, between ultranationalism and apoliticality in the complex scenario of post-World War II Japan. An attempt to intuit his thought and death, enacted through ritual seppuku suicide in 1970, inspired by samurai tradition, and staged in the film itself 4 years earlier.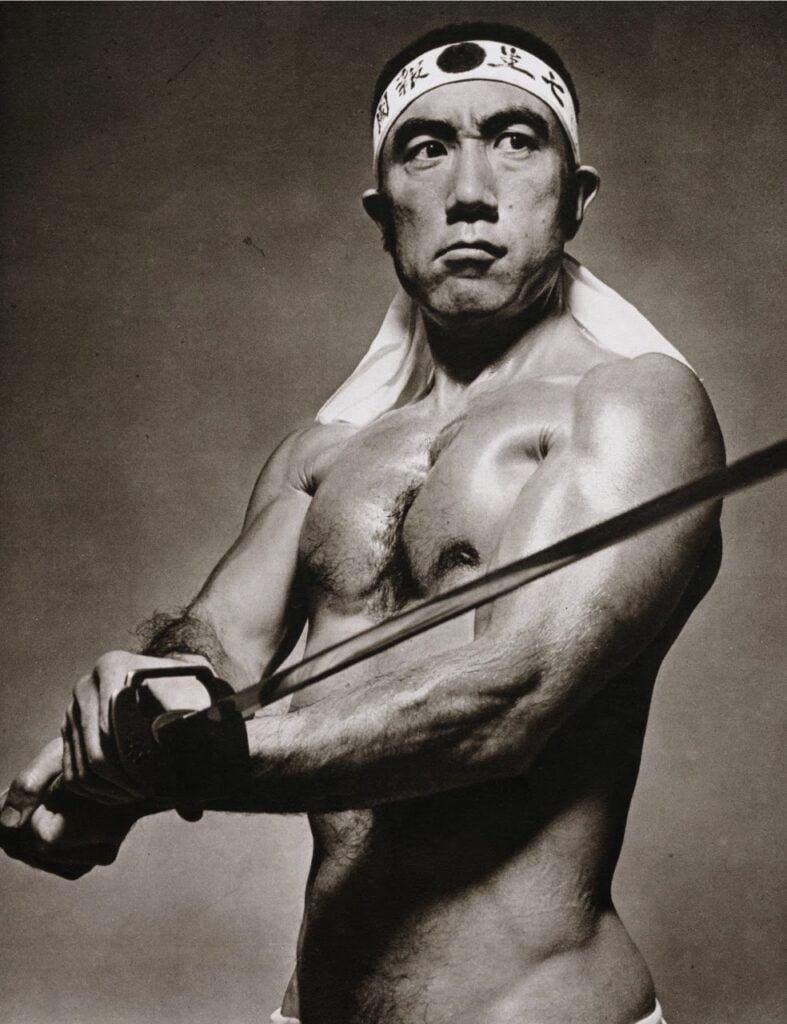 Yukio Mishima (1925-1970)
was a Japanese writer, playwright, essayist and poet.
An ardent nationalist, he also had notoriety as an actor, film director, and martial artist.
Mishima was one of the few Japanese authors to enjoy immediate success abroad. His many works ranged from the novel to modernized and repurposed forms of traditional Japanese Kabuki and Nō theater, the latter revisited in a modern key. The writer's ritual suicide, inspired by the samurai tradition, after the occupation of the Ministry of Defense, together with a group of paramilitaries he led, gained wide notoriety by characterizing Mishima's character in the imagination of literature.
He took his own life through the samurai ritual of Seppuku.